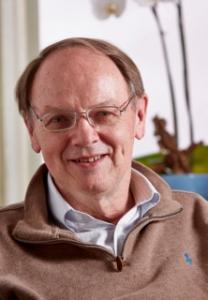 Niels Nygaard, "What is Block Chain all about?"
Thursday May 30, 2019 — 6 PM @ Ryerson 255
Abstract. Block chain has received a lot of attention lately. It is the technology underlying crypto currencies an allows traders of Bitcoins and Ether to safely maintain records of their holdings and their trades. The Block chain technology has many uses also outside crypto currencies. Many companies are experimenting with the technology to organize and maintain records of supply chains and other activities that require exact records of transactions to be maintained. The security of block chains depend on two factors: the mathematics of cryptography and decentralization, so copies of the block chain is stored on thousands of nodes (computers) so any attempt to tamper with the block chain has to make changes to all the copies. I will discuss the principles behind the immutability of the block chain and how the mathematics of cryptography is used to ensure that transactions are verified. Transactions are aggregated into blocks that are added to the chain. How these blocks are created and added to the chain through "mining" is another interesting innovation that further enhances the security of the information stored in the block chain.
» Facebook event